Greetings , from Quaker Earthcare Witness!
We hope the new year has started well for you and that wherever you are in the world you are thriving and happy. Many of us here in North America have had a challenging winter, but we are looking hopefully toward spring!
This is the fifth issue of our enewsletter, Resources for Earthcare Action. We publish and share it with you in the hopes that you will find something interesting you can share with Friends, family, your meeting, and others who care for the earth. Please share freely by using the Forward link at the bottom of the enewsletter--the more, the merrier!
---
An Opening Reflection: Remembering Pete Seeger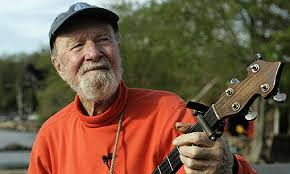 Many in QEW mourn the loss of Pete Seeger and remember all the wonderful songs and the inspiration he has provided us over the past 50 years and more. Thanks to Mary Gilbert and Ria Collee for this Pete Seeger song of passing and remembrance:
http://www.youtube.com/watch?v=8VHVY8KOzuw
And here are the words:
To my old brown earth
And to my old blue sky
I'll now give these last few molecules of "I."

And you who sing,
And you who stand nearby,
I do charge you not to cry.

Guard well our human chain,
Watch well you keep it strong,
As long as sun will shine.

And this our home,
Keep pure and sweet and green,
For now I'm yours
And you are also mine.

source: http://www.lyricsondemand.com/p/peteseegerlyrics/tomyoldbrownearthlyrics.html

---
You Are Invited!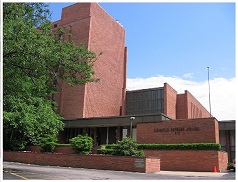 It's time to begin planning for our Spring Steering Committee meeting (April 10-13, 2014), and we hope you'll join us! Again this spring, we'll be gathering at the Cenacle Conference & Retreat Center in Chicago, Illinois. All Friends are invited for some or all of the planned sessions, whether or not you are a member of the Steering Committee. Your input, participation, and seasoning are valued and needed. It's good to be among Friends who care about the earth.
You can read more about the meeting on our Upcoming Events page, and register on our secure site by clicking here.
---
News & Updates
---
Opportunities: Engage & Connect
Environmental Service Leadership Program for Young Friends. Please share this opportunity with Young and Young Adults Friends in your meeting. Westtown is offering its annual environmental service leadership program in Mexico during the summer of 2014 and the program still has some openings. Recent programs have brought rich exchanges of ideas among students from Sidwell, Wilmington, Westtown, and Oakwood Friends schools, and Haverford, Guilford, and Dickinson colleges and others. The experience has led many students to discover a new and enduring sense of calling. You'll find the application form and the flyer at:http://www.westtown.edu/page.cfm?p=1031. Thanks for all the work you are doing for Young Friends!

Fasting for Climate Action. Lyn Adamson asks, "How many QEW members would be interested in joining a monthly fast for climate action, held on the first of the month?" World Lutherans, Lyn says, are taking leadership on this, and International Climate Action Network. How about Quakers? In Canada over 100 Members of Parliament have pledged to join the fast, and the website for the Canadian ClimateFast network is helpful and inspirational (www.climatefast.ca).
Here's a short YouTube video about the growing numbers of people committed to fasting for climate change: http://www.youtube.com/watch?v=Cp7su1gkmVU and here's a link where you can register to join the fast: https://docs.google.com/forms/d/1n85ZMaTJC4vF9jvOmsSmVJ2ZelGP87pkN_huW9S8X_4/viewform. Lyn would like you to let her know if you decide to join the fast too.

Young Adult Friends and Transition Towns. QEW will again be supporting the YAF (Young Adult Friends) conference this year, from June 6 to 11 at Pendle Hill. The theme of the conference is "Continuing Rev_l_tion," and one of its features will be a workshop on Transition Towns by Steve Chase. The Transition movement is, for many of us, whether young or old Friends, a key to a viable future for our communities and the Earth. For a brief summary of Steve Chase's involvement in and his views on Transition, go to his blog, http://eaop-blog.blogspot.com/ and to http://transitionmassachusetts.ning.com/profile/SteveChase. Steve lives in Keene, New Hampshire, and is a member of Putney Friends Meeting. To find out more about the YAF conference, visit http://www.pendlehill.org/yafcon.
---
Resources to Share: Living Our Testimonies
Indigenous Peoples and Direct Action. Tom and Ruth Small recommend Winona LaDuke's latest book (2013) The Militarization of Indian Country. As the foreword by Cornel Pewewardy says, it's a book about love, the multiple crises we face, violence, military mentality, and indigenous activism. The "warrior strategy" of the book is, like that of Sun Tzu's The Art of War, to "win without fighting." Her objective is always to heal the wounds of her people and of the earth. Among her immediate objectives are protecting Indian lands and culture, as well as the rest of the planet, from fracking and tar-sands pipelines. Please take a look also at LaDuke's web sites for White Earth Land Recovery (welrp.org) and Honor the Earth (http://www.honorearth.org/).
On Climate and Direct Action. Mary Jo Klingel calls our attention to a valuable illustrated "Timeline of the Climate Movement" in Yes! Magazine. The timeline provides some insight into "How Direct Action Took Center Stage" in the movement to confront governments and corporations about the crisis of climate change; and it helps us to see how widespread and diverse the movement has become over the past 10 years, especially among First Nations and indigenous peoples. http://www.yesmagazine.org/planet/timeline-of-climate-movement-how-direct-action-took-center-stage
Some follow-up to Quaker action on the Doctrine of Discovery. QEW has recently supported a movement to repudiate the Doctrine of Discovery (see http://www.quakerearthcare.org/article/qew-statement-us-state-department-undrip). In just this past year, the Canadian government has for the first time invoked the Doctrine of Discovery in a case before the Canadian Supreme Court; and so for the first time the Doctrine has been argued before the Court in a case involving First Nation territorial claims and the rights of indigenous peoples. CFSC and Amnesty International intervened in the case in support of Tsilhqot' right to use and hold title to their traditional lands in British Columbia. A court decision on the case is expected early this year. For an interesting article on the case, see http://quakerservice.ca/wp-content/uploads/2014/01/Winter-2014-QC.pdf
---
Until Next Time…
And as we do our best to live out Pete's intention-- "And this our home, Keep pure and sweet and green"-- we are glad to be working alongside you on behalf of Earth. Let us know how we can help support your efforts, Friends.
And remember, we'd love to hear and help you share your stories, reflections, minutes, and epistles. Please send your ideas by emailing them to me at mailto:katherine@quakerearthcare.org!
In Friendship,
Katherine
Katherine Murray
on behalf of the QEW Publications Committee
Quaker Earthcare Witness
Who we are: Quaker Earthcare Witness is a network of Friends (Quakers) in North America and other like-minded people who are taking spirit-led action to address the ecological and social crises of the world from a spiritual perspective, emphasizing Quaker process and testimonies. For more information, please contact Shelley Tanenbaum at mailto:shelley@quakerearthcare.org.