Greetings , from Quaker Earthcare Witness!

And welcome to this special issue of QEW's enewsletter, designed to help equip you to bring news, reflections, opportunities and more to the Earth-loving Friends in your meeting and community.
This issue focuses with some excitement on the upcoming People's Climate March, September 21 in New York City. We have been working with other Quaker organizations to help gather all interested Friends in a Quaker contingent that will march together for Earth. As you'll discover in this issue, this is a crucial time for our planet and the time is right to make a big statement to the world leaders who will be gathering in New York for the UN Summit on the climate crisis. And the biggest march in history is sure to make an impact!
---
An Opening Reflection: If I Were the Wind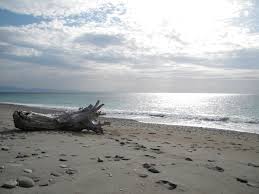 by Aldo Leopold, in A Sand County Almanac
If I Were the Wind

The wind that makes music in November corn is in a hurry. The stalks hum, the loose husks whisk skyward in half-playful swirls, and the wind hurries on.
In the marsh, long, windy waves surge across the grassy sloughs, beat against the far willows. A tree tries to argue, bare limbs waving, but there is no detaining the wind.
On the sandbar there is only wind, and the river sliding seaward. Every wisp of grass is drawing circles on the sand. I wander over the bar to a driftwood log, where I sit and listen to the universal roar, and to the tinkle of wavelets on the shore. The river is lifeless: not a duck, heron, marshhawk, or gull but has sought refuge from the wind.
---
Join Us for the People's Climate March!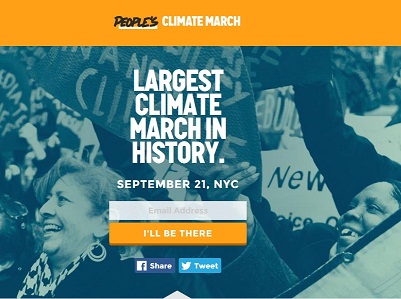 One month from today, people from all over the planet will be gathering in New York City for the People's Climate March, the largest climate march in history. There will be people of every tradition and nation, international NGOs, churches, grassroots organizations, community groups, and more. QEW is one of the sponsors of this event, and we are blessed to be among the 700 participating organizations. This is truly a "movement of movements"! We hope you'll join us if you feel so led!
There is no one organizing or decision-making entity leading this effort. Organizations are in agreement on principles of respect, trust, and collaboration. Many of the participating organizations use the Jemez Principles of Environmental Justice as a foundation for their collaborative action.
As it says on the People's Climate March website, "With our future on the line and the whole world watching, we'll take a stand to bend the course of history. We'll take to the streets to demand the world we know is within our reach: a world with an economy that works for people and the planet; a world safe from the ravages of climate change; a world with good jobs, clean air and water, and healthy communities."
To find out more about the March, read the FAQ of commonly asked questions, or get banners, logos, and more to share, visit http://peoplesclimate.org/march/.
---
Sign Up to Walk with Friends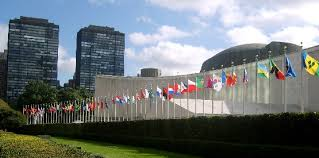 We have posted a sign-up link on our Upcoming Events post to gather the contact information of Friends who plan to go to New York and participate in the March so that we can all march together. Plans are in process that will provide more information about where we will meet and housing availability for Friends coming from outside the NYC area.
You can sign up to march with Friends by visiting this page: http://secure.quakerearthcare.org/node/2596
When you sign up, please share more information with us to give us an idea of who is coming and what kinds of events your meeting is planning. For example, you can post your responses to the following in the Comments box on the sign-up page:
Will you be coming with other Quakers?
Where are you travelling from?
Is your town/city holding a support demonstration for people not able to come to NYC?
We hope to help spread the word about support demonstrations elsewhere in our readers' areas by posting announcements and opportunities on our website, Facebook page, and on Twitter. So if your meeting is planning a prayer vigil, organizing an event, or participating at a distance in another way, please let us know so we can help let Friends know.
---
Travel Scholarships, Housing, and More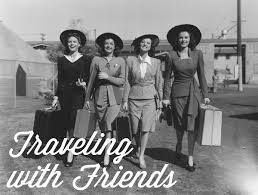 Need travel assistance? Thanks to the generosity of an Alaskan Friend, QEW has been given a small fund to help with Friends' travel needs. If you are in need of financial assistance for the trip to New York, take heart: plans are being made to enable Friends to apply for small travel assistance scholarships to meet that need. For more information, contact Shelley at shelley@quakerearthcare.org.
Housing our Friends. Quakers in NYC will be offering hospitality--some in homes or apartments, more in meetinghouses. If you are either seeking housing in NYC so that you can participate in the People's Climate March or offering housing to those who need it, please click this link (https://www.surveymonkey.com/s/PeoplesClimateMarchNYQuakers) to let NYC Quakers know of your need or your availability.
---
The Approved Route for the March, and Additional Events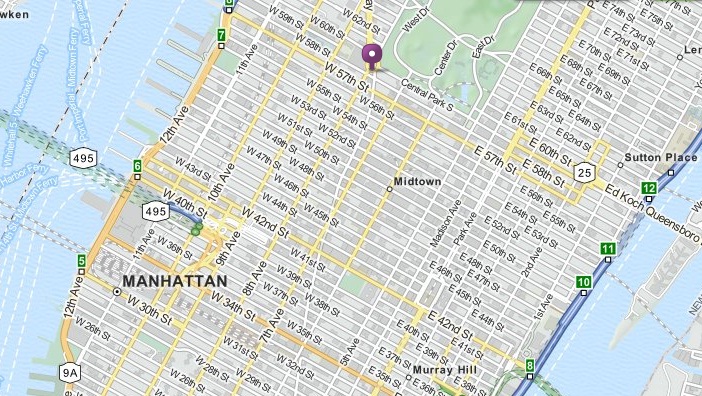 We have just posted a press release written by Jamie Henn of 350.org to help Friends envision the March route in New York City. You can read the release in its entirety here: http://www.quakerearthcare.org/article/approved-route-peoples-climate-march
If you'd like to explore the approved route, you can use this link to go to Mapquest (already set to the location where the March will begin): http://mapq.st/1pt5eBF

FCNL has posted a page on their website listing additional events surrounding the Climate March, beginning on September 17 and ending with the Climate Summit on September 23. Click here to read more about the various events and sign an interfaith petition showing "U.S. Congress, our politicians, and the world that the American faith community desires strong and swift action on climate disruption."
---
Share Your Stories and Inspire Others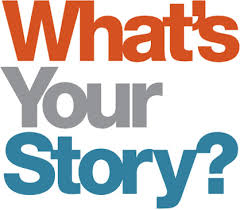 Those of us who will be holding our travelers in the Light would love to hear about your experience as it unfolds. For that reason, we've created a discussion area so you can post stories, reflections, pictures, and more. Please share freely!
We may be posting your stories on our website, on Facebook, or via Twitter to help inspire and engage other Friends as well. Let Katherine know if you feel moved to write an article or share your experiences more widely.
---
Until Next Time…
We hope that you find this information on the People's Climate March helpful and inspiring. Whether you feel led to go be part of this "movement of movements" or prefer to engage in events in your local area and hold all others in the Light, your efforts matter! Let us know how we can help support your leadings and activities, Friends.
And remember, we'd love to hear and help you share your stories, reflections, minutes, and epistles. Please send your ideas by emailing them to me at mailto:katherine@quakerearthcare.org!
In Friendship,
Katherine
Katherine Murray
on behalf of the QEW Publications Committee
Quaker Earthcare Witness
Who we are: Quaker Earthcare Witness is a network of Friends (Quakers) in North America and other like-minded people who are taking spirit-led action to address the ecological and social crises of the world from a spiritual perspective, emphasizing Quaker process and testimonies. For more information, please contact Shelley Tanenbaum at mailto:shelley@quakerearthcare.org.